Joined

May 31, 2022
Messages

5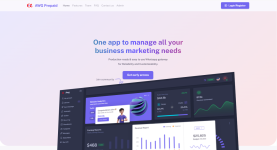 Arrocy Whatsapp Gateway is now over a year old.
Been selling the script for while and now I decided to host it myself on
You will get 1000 credits at sign up, when your credit becomes 0, you can go to my-account to add another 1000 FREE credits.
Please ... when you found a bug, report it to me with screenshot and brief description how to replicate. The better I understand the problem, the faster I can fix the bug.
Please ask questions here if you need help, but before you ask, please check documentation here:
Features:
Send messages: text and media (image and document)
Send bulk/campaign
Send schedule
API for external app integration (for sending OTP and order notification)
Autoreply chatbot
ChatGPT chatbot
And many, many more...
Development tools:
Laravel 10
Node.js v18
Baileys v6
Creator:
Arrocy